Rewind to the 1980's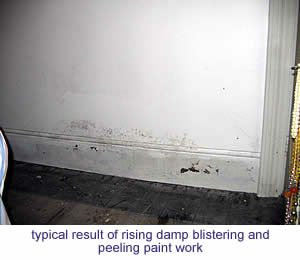 Little did Brad know that when a friend asked him to work with him on rising damp problems in terrace houses in Paddington, Sydney that this would lead to broader horizons.
With a ton of experience under his belt, Brad started Rising Damp Solutions in 1994 and has been going strong ever since – that's over 25 years of rising damp solutions in Sydney homes and commercial buildings.
'When you have seen all types of rising damp problems, you get very good at isolating exactly where and how the problem is occurring.  This is often the hardest part.  Then you can start to fix the damp so it doesn't come back again.
Some of my clients have been living with rising damp problems in their house for years and didn't know how they could fix it.  They are so happy to know that this problem is now solved and they can enjoy the room and their house knowing their rising damp solution has fixed it.'  Brad
Rising Damp Solutions is recognised in the industry for their knowledge and experience in finding solutions for rising damp in all types of situations and their high quality, permanent solutions for problems that have caused an immense amount of damage to the house and angst for the owners.  The building industry calls on their services time and time again as they are seen as professional experts in their field.
'Brad, many thanks for a job well done and we wish you and your family a very Merry Xmas. See you on the next job.' Joe Mercleca, Joe Mercleca Constructions, Blaxland
Credentials
License No. 56419C
ABN:  14 253 640 534, established 1994
Fully insured
OH&S compliant
Free quotations
Quality is important
Established company
Extensive experience in older homes, new homes, heritage listed, sandstone, inside and outside rising damp solutions
Clean up and rubbish removal on every project